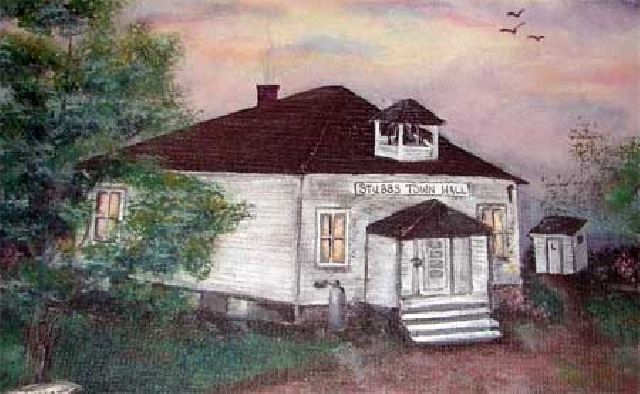 1918 - Built as the Harding School. Located on the Whitney Farm (Currently Tomczaks)
1927 - Moved to this location (intersection Hutchingson and Amacoy Lake Rd)
Set on full basement, porch added and outhouses set in back
1930's - Outside well and pump installed - Shortly thereafter, electricity
1955 - Became meeting hall for Stubbs Township
1961 - Building again used by children when The Soft Maple 4-H Club formed
1970's - School bell in tower stolen (never recovered)
1980's - Moved off foundation on to a slab. Porch replaced with overhead roof, Propane heat installed
2004 - Building sold to a private party and moved to the Blue Hills (off County Road O) to make room for the new town hall.
All told, 86 years of service and millions of memories.